Pictures
Which source of images would you like to see:
OFFICIAL PICTURES: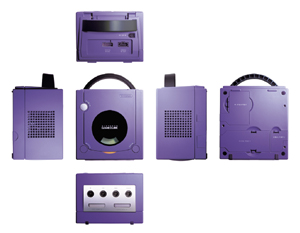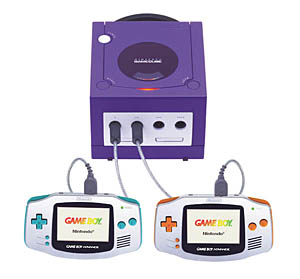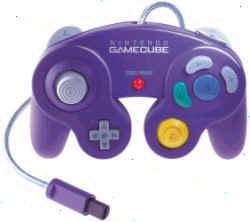 OLDER PICTURES THAT ARE GUESSES AS TO WHAT IT MAY LOOK LIKE:
HERE IS A PROTOTYPE OF THE DOLPHIN: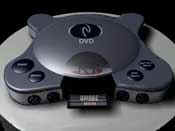 AND ANOTHER SHOT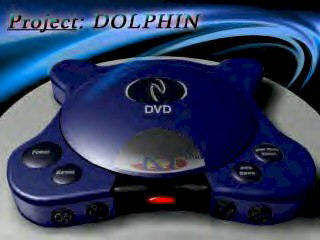 AND A COMPUTER GENERATED IMPRESSION: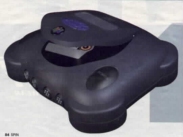 HERE IS A PROTOTYPE OF THE CONTROLLER:
(CLICK TO ENLARGE AND SEE MORE INFO)
These images are taken from a Japanese Magazine (below), so they can not be thought entirely reliable and what you see in these pictures may in fact be completely wrong, so don't blame me if you tell everyone that it's gonna' be like this and you look like and idiot when it's different. These pictures are courtesy of Dolphin Reality.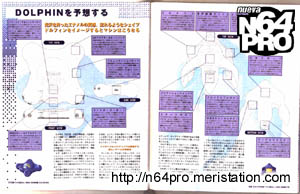 This is the main body of the Dolphin, as you can see it is very curved and symmetrical, but the central cover does not hide a disc underneath like it did in the Playstation, the disc is inserted from the side in this design.
This is a picture of the front of the dolphin, it appears to have 4 controller ports like in the 64.

Side view- the one plug on the side of the Dolphin (excluding the controller port) is the communications port, to connect to the internet and, according to these sketches, it will have a com port on each side.

This is not a photo of the dolphin, just an art work of what it should look like according to these sketches.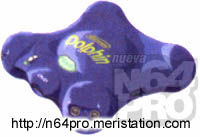 Last but certainly not least is the controller, which looks excellent.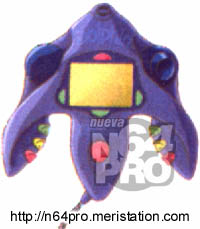 This is all the info I can currently get, but as soon as something more final comes out, I'll put it up.