These are some of the accessories that Nintendo tell us they are developing to come out with the GameCube:
NINTENDO GAMECUBE Digicard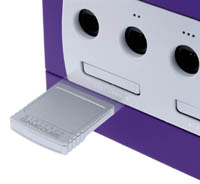 This is the memory card designed especially for the GameCube. It includes 4 megabits of flash memory. Nintendo have come up with a highly efficient device taking into consideration the play environment.
NINTENDO GAMECUBE SD-Digicard Adapter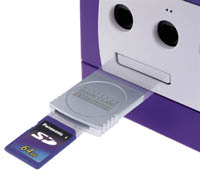 This adapter is compatible with the stamp-sized, large capacity recording media, SD Memory Card(64MB) being proposed by Matsushita Electric Industrial Co.
NINTENDO GAMECUBE Wireless Controller Wavebird and Wireless Receiver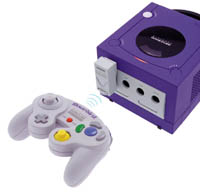 Has the cord on past consoles always been just that little bit too short? Do you trip people up when they go to walk past the Nintendo in your house? If the answer is yes then this is for you!! You no longer have to worry about the cord!! Even is someone steps in front of the reciever it will still work cause it is not infa-red but uses radio waves instead. The transmission distance is about 10 m at the most, though I expect you would need a very big screen to be able to see it well from that distance.
NINTENDO GAMECUBE Digital Video Cable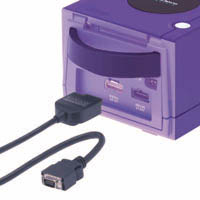 Supports the uniform standardized D Terminal which is compatible with the advanced digital broadcasting environment. Nintendo plan to sell a component with three inputs (color coded).
NINTENDO GAMECUBE Modem Adapter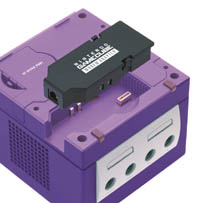 Compatible with 56Kbps, V. 90
NINTENDO GAMECUBE Broadband Adapter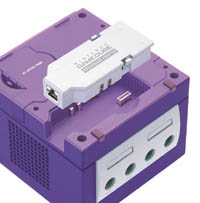 Network connection device to be compatible with the broadband network generation.